As baseball season takes full swing this summer, many baseball parks have been getting the diamonds and fields ready. This also means preparing the parking lots for increased traffic volume with families coming and going to baseball games.
5 Diamonds in Waukesha had their parking lot repaved at the beginning of May in preparation for their upcoming season of games and tournaments. Wolf Paving worked with 5 Diamonds for this project, which started in November with the grading. The project restarted in early spring and took about 2 weeks to complete, opening the park on May 4.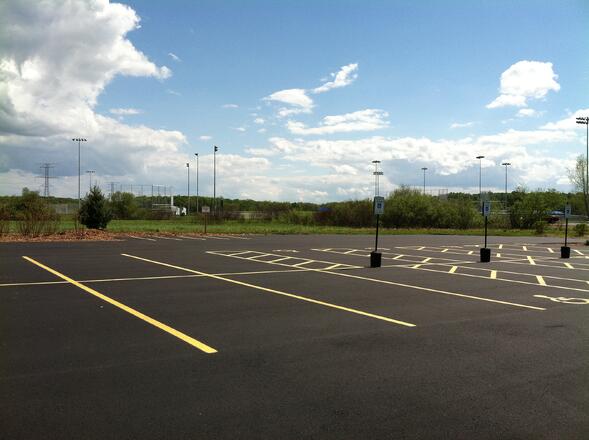 Tom Kelenic from 5 Diamonds appreciated the work and organization of Wolf Paving, "They [Wolf Paving] completed the project in a timely matter, making it so that we would be first on the list come spring. They were able to adapt to any changes as time went on.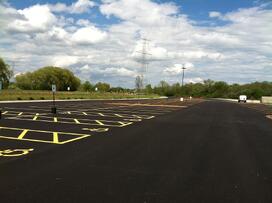 Wolf Paving worked with Athletic & Traffic Marking Company from Muskego as a subcontractor for this paving project.
"Wolf Paving went the extra mile to work with them [5 Diamonds] to get the project staked and laid out. This gave them the most efficient use of their parking lot, including handicap and regular parking stall layout," said Kent Breitenfeldt, Wolf Paving sales person on the project.
5 Diamonds plans on continuing the project with Phase 2 next year with Wolf Paving, which includes paving the back area, currently laid with gravel.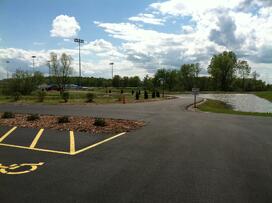 Overall, 5 Diamonds was extremely pleased with the final results of the paving project, "We are really happy with the results," Tom said of the project. And Kent agreed, "Everything really went smoothly with no hiccups."
Wolf Paving offers a variety of paving services for both residential and commercial paving, such as business or private parking lots and driveways. If you are interested in having your parking lot repaved or seal coated, would like more information, or to request a quote for your project, contact the experts at Wolf Paving.