A transmission oil spill is not something anyone wants to deal with, let alone clean up after. It leaves a driveway looking used and abused. This is something Steve Blackburn had to deal with, and called Wolf Paving for their help.
Wolf Paving understands the need for a clean and new looking driveway, and wants to leave their customers satisfied with their paving and residential sealcoating services. Having had his driveway installed twenty years ago by Wolf Paving, Blackburn called Wolf Paving again when he needed his asphalt driveway cleaned and sealcoated.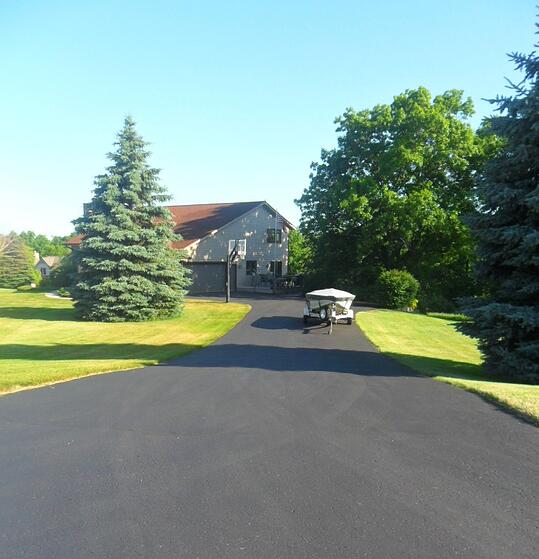 "Knowing that the drive would require extra attention as to the prep/cleaning, I was very impressed with the look and quality of the finished job," said Blackburn of the completed project.
Blackburn worked with Wolf Paving salesperson Adam Weber and had a positive experience with the entire team. "All the members of the resealing crew were especially helpful for my job. They paid great attention to detail, and everything was neat and clean when the job was finished!" stated Blackburn.
He went on to say, "Without a doubt, I would recommend Wolf Paving. You can tell there's a difference in the product of the sealer they use when it's a company like Wolf. It makes the driveway look brand new."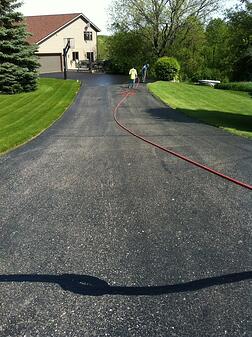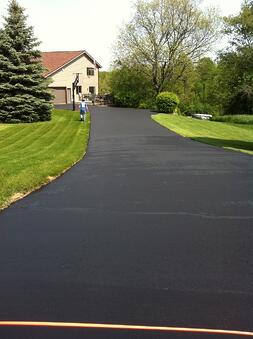 For more information or to request a quote on residential sealcoating for driveways and commercial sealcoating for parking lots, contact the experts at Wolf Paving.