You may already be aware that the asphalt being laid down for new roads and patching older roads is largely made up of recycled material. In fact, asphalt is one of America's most recycled materials. You may also be aware that, in some cases, the recycled material comes from roofing shingles as well as roads.
Using RAS in Asphalt Mixtures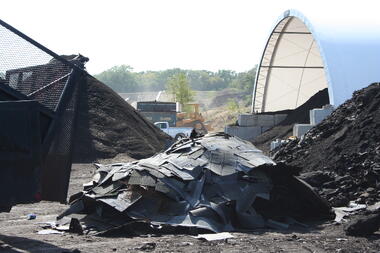 The use of recycled asphalt shingles, or RAS, has been fairly limited in the past, though, mostly because roofing materials contain a lot of extra material besides the asphalt itself. For example, roofing shingles may have nails, plastic, fiberboard, paper, cellophane, and wood. This makes the recycling process much more challenging.
Additionally, local and state governments have been waiting on additional studies to be done regarding whether asphalt-using RAS is as reliable as asphalt that does not use it. These studies are increasingly showing that asphalt that uses RAS is as reliable and durable as more standard asphalt mixes, provided they are properly mixed. Therefore, the use of RAS mixtures is on the rise.
Benefits of Using RAS Mixtures
There are many benefits to using proven RAS mixtures. Studies show:
Improved asphalt stiffness
Decreased likelihood for cracking
Decreased susceptibility to rutting
Decreased need for "virgin" asphalt
That last one's a doozy! Asphalt holds up very well with current recycling techniques, which helps decrease environmental impacts dramatically. This is why Wolf Paving is proud to use as much recycled material, including asphalt shingles, as we can. So if you need asphalt, we've got it, and you can feel good about it. Contact us today!