I scream, you scream we all scream for construction themed pumpkin design templates! While all the other houses on your block have the same fang-tasticly spooky pumpkins your house can have a unique and boo-tiful roller truck and Wolf Paving logo design!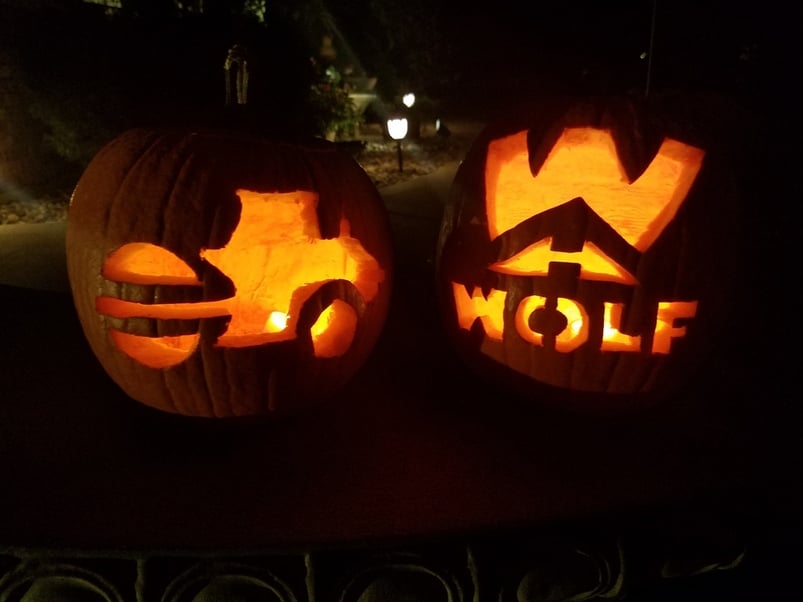 Roller Truck Template: Download PDF Here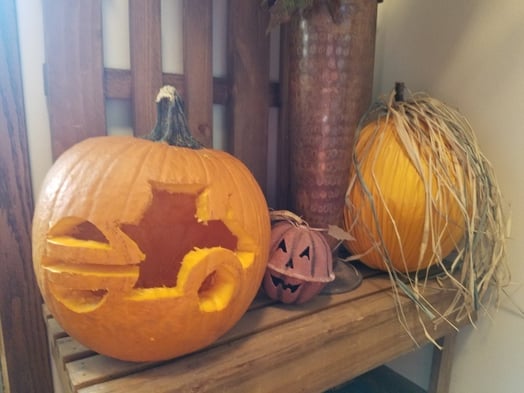 Wolf Paving Template: Download PDF Here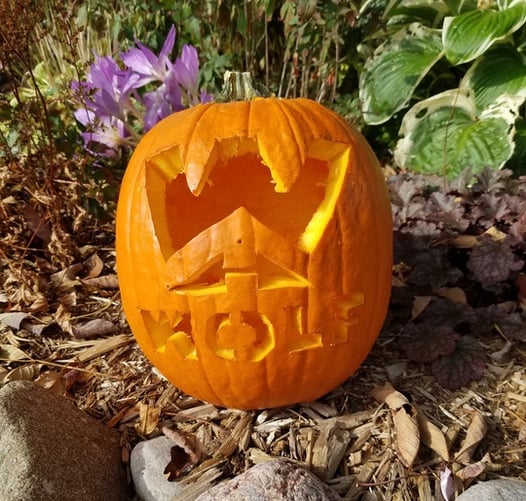 Helpful Pumpkin Carving Tips
Usually the lighter orange a pumpkin is, the softer it will be. This means it will be easier to carve.

If you want to make your pumpkin last longer keep it out of direct sunlight and in a cool dry spot.

Carve larger areas into smaller pieces to remove them easier.

Watch your hand placement, be careful of putting pressure on areas you've already carved or else you may push through and break your design.
When cutting an opening at the top of the pumpkin, try to cut at a 45 degree angle. This will prevent the lid from falling into the pumpkin.
Due to the use of sharp objects, children should have an adult nearby to assist.
Tips For Roasting Pumpkin Seeds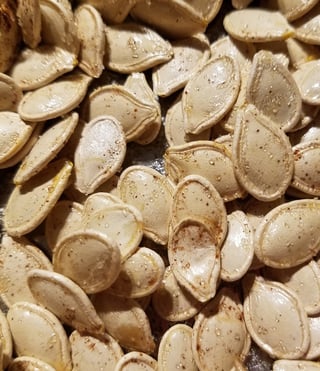 You don't have to wait for Trick or Treat to get your hands on some savory snacks. Once you've scooped out your pumpkin you're left with a large pile of pumpkin guts and seeds. Pumpkin seeds are easy to make and there are multipul ways to prepare them, so no matter what your tastes are you can find a way to enjoy them.
The first step is to preheat your oven to about 300 degrees F (Kids, be sure to ask your parents for their help).
Scoop out as many seeds as you can into a colander and rinse them out to remove the pumpkin pulp.
Spread the seeds on a lightly greased baking sheet and roast them for about 30 minutes. This will dry them out.
Here is where you can put your own twist on things! Mix your dry seeds with olive oil and your choice of seasoning. Salt is a popular option, however you could also do a cinnamon and sugar mix, parmesan and oregano or even BBQ sauce! There are so many varriations, and probably more to be discovered!

Once you've seasoned them, put them back in the oven for another 20 minutes to get the flavor baked in. Let them cool and now you have something to munch while you sit back and admire your spooky pumpkin creations!
Wolf Paving, your local asphalt manufacturer and asphalt paving contractor, has been proudly serving the greater Milwaukee and Madison area since 1941. From highways to driveways, we are your local source for all of your asphalt paving needs.
For more information on Wolf Paving visit our website page Why Wolf?