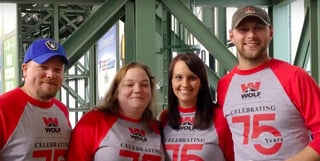 Completing a paving job is a lot like competing in the Olympics: you need training from a good coach, you rely on your teammates, you do a lot of physical labor, and you all have matching outfits.
We approach every asphalt paving job with discipline, skill and teamwork. That's why Wolf Paving's #TeamAsphalt has earned the coveted spot at the top of the podium. Here are just a few of our gold-medal winning services that help us outpace and outperform the asphalt paving competition!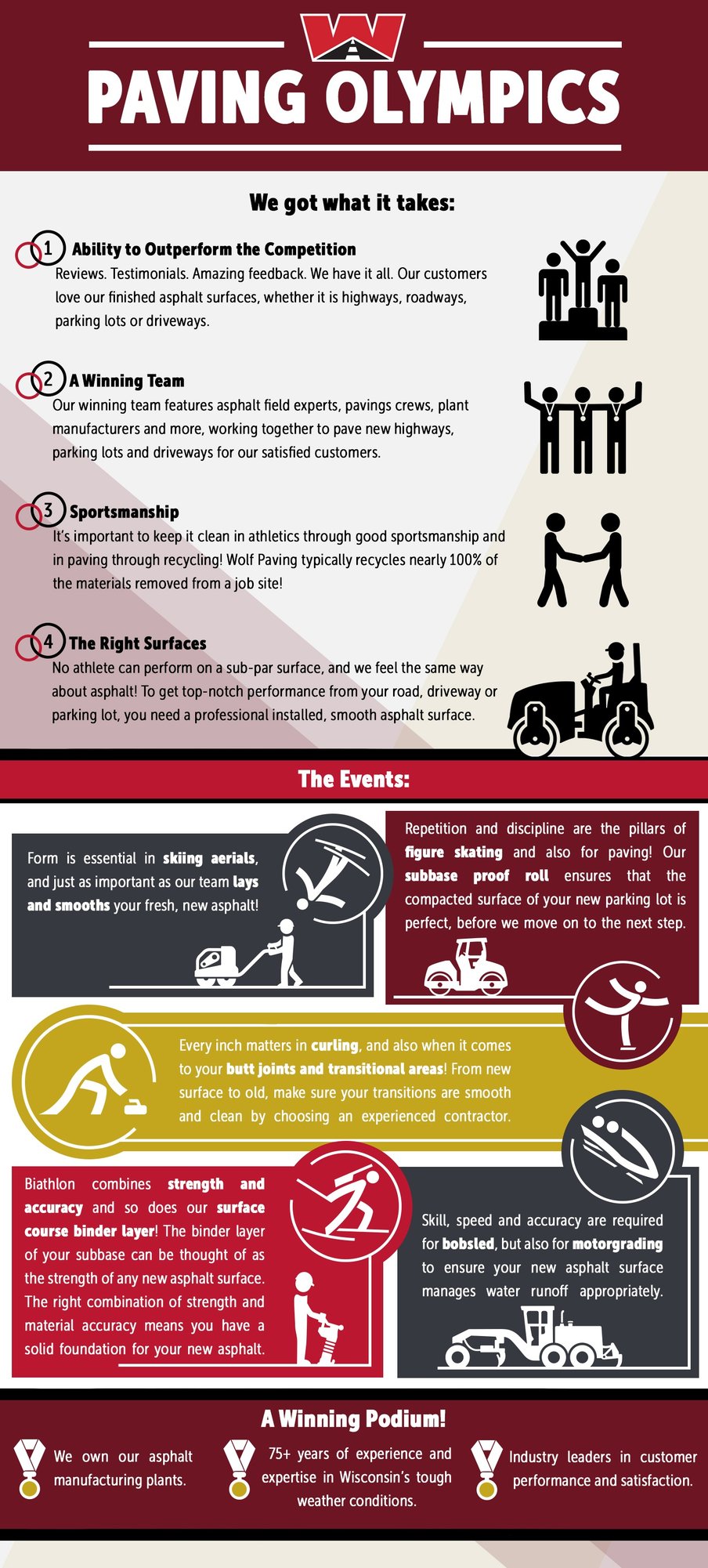 Choose Wolf Paving #TeamAsphalt and we'd be happy to provide you with a free paving estimate for your next job! For the Milwaukee area, call us at 262-965-2121. For the Madison area, call us at 608-249-7931.
Click below to connect #TeamAsphalt