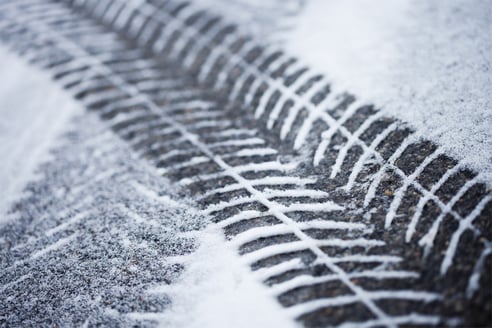 It's time to stay ahead of the game through preventative maintenance. A few easy steps can help prolong the life and quality of your asphalt pavement. There is still a window of opportunity in which maintenance can be done before winter weather hits. The colder months can be rough on your pavement, you want to be sure your pavement is prepared appropriately to minimize winter weather damage and still look great come spring.
Asphalt changes with the weather; it expands and contracts with the moisture in the air and the moisture in the ground. Luckily, there are simple steps to maintain the structural integrity of your pavement.
Here are six great resources that will help you prepare your asphalt parking lot or driveway for the cold months ahead:
Seal coating is usually done in the Spring, but there might still be time if the weather is kind. This blog will tell you the rules of thumb for getting seal coating done.
You might be surprised to learn that it is not necessarily the harsh cold temperatures that can negatively impact your asphalt surface. It is actually the freeze thaw cycle that happens continuously all winter long. These are the top six ways to protect your asphalt investment from the winter weather.
Like your favorite perennial, your asphalt driveway or asphalt parking lot needs some attention and protective maintenance to prepare for cold weather.
Even small cracks can be a major problem if not handled properly. Cracks can lead to storm water getting into the underlying rock supporting the pavement, and if the sub-base gets damaged then that means more cracks and holes could appear. This leads to more water getting in and the cycle continues. Deal with it before it gets out of hand.
In the winter months, it seems like the same thing each week: freeze, thaw and repeat. As the temperature fluctuates outside, have you ever wondered what that means for your asphalt pavement? Many external forces, including the weather, can affect asphalt. Here are a few things to consider.
As colder months approach, performing a few easy preservation tactics can help prevent potholes, cracks and pooling water. Protect your investment now to ensure signs of deterioration do not appear next spring. Here are some tips to prepare your entryways and parking areas for the damp, cold and icy weather to come.
Even in the winter months Wolf Paving has your back. We offer snow removal and other winter services including sanding and salting.
Our experts at Wolf Paving can help you maintain your asphalt and our team of paving professionals can help with your next paving project.
Contact us today for a free estimate and to receive additional information about our products and services.