Wolf Paving has been serving the local community for more than 75 years, and truly believes in the importance of giving back. What better way to celebrate the season of giving than by combining two things kids love: coloring and trucks!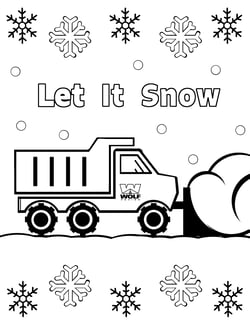 Get five fun coloring pages with big trucks in our free coloring book!
Put them out at the kid's table during your holiday dinner
Add them to a St. Nick's stocking
Use them to keep little hands busy while you get things ready for the holidays
Bring them along on the long drive to Grandma's house
Wolf Paving is your local source for all of your asphalt paving needs.

Request an estimate and get on our list for upcoming projects! Call Wolf Paving today. For the Milwaukee area, call us at 262-965-2121. For the Madison area, call us at 608-249-7931.