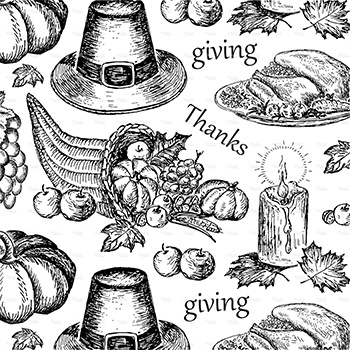 It's that time of the year again! Thanksgiving is just around the corner, and although we are grateful for our blessings all year round now's the time to shout it loud and proud!
Since 1941, we have had a great team of decided professionals providing asphalt paving services to the Milwaukee and Madison areas. This year, we are thankful for many things, but we decided to narrow it down to just three, take a look:
Thank you to our great employees
Asphalt paving success starts with getting a free estimate and ends with a dedicated paving crew laying your new asphalt surface, but there are many touchpoints in between.
Thank you to our wonderful team of employees! From human resources to our team out in the field each day to our great customer service and sales representatives -- we are so thankful to our staff for working with our valued customers and always putting their needs first.
Thank you to our wonderful customers
Thank you to our wonderful customers for choosing to work with Wolf Paving and our great team of asphalt paving experts. When you choose Wolf Paving to help you with your new asphalt surface, you are building a relationship with our team. We are always pleased to have repeat calls from our customers, and we enjoy visiting past clients every few years to complete sealcoating and general preventative maintenance, keeping your asphalt looking great.
Thank you to the Asphalt Paving Industry
Thank you to all of the decided professionals in the asphalt paving industry. We all work hard to provide an exceptional product to our clients and collectively, we should all be proud of the work we do in Wisconsin: building infrastructure, helping small businesses and municipalities grow to meet consumer and residential demands, and lastly, helping to promote a wonderful product – asphalt!
From its use in green infrastructure to the benefits of providing functional recreational spaces, asphalt is a versatile, environmentally friendly paving solution and we are proud to be in the business!
With 75 years of asphalt paving experience, from highways to driveways, we are your local source for all of your asphalt paving needs.
For more information on Wolf Paving or to request a free quote for your next paving project contact one of our two offices. If you live or work in the Milwaukee area, call us at 262-965-2121. For the Madison area, call us at 608-249-7931.