The way your driveway looks can reflect on your home and property. When an asphalt driveway is first installed, it has a fresh look to it. After some time, you begin to see the wear and tear from weather and any traffic. To keep the driveway protected and looking fresh, an asphalt overlay can be added.
This is exactly what Martin Gallun did, a recent customer of Wolf Paving. Martin hired Wolf Paving to add an overlay to his asphalt driveway. A 1½" layer of new asphalt was repaved over his existing driveway.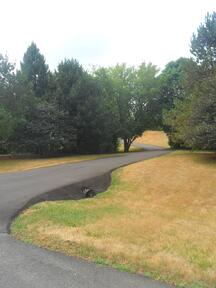 Martin did his research before hiring Wolf Paving for the job. He knew of them because they paved the main road in front of his home. Other contractor's that had done work on his home also recommended Wolf Paving for the project. Martin received quotes from other contractors, but chose Wolf Paving because of their positive reputation.
"I would absolutely recommend [Wolf Paving] to others. They were fantastic. They took the extra time to really do things right. They did a perfect job with the driveway, " said Martin of the final project.
He continued to explain how "they bend over backwards" to work with his schedule, finishing the project when he needed it to be done. "They really went above and beyond," said Martin.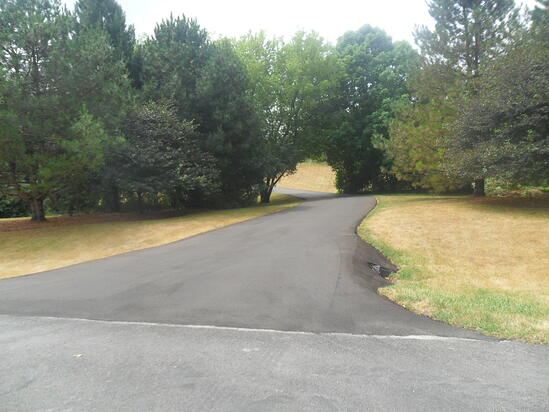 Do you need an asphalt overlay applied to your driveway? Contact the experts at Wolf Paving for more information or to request a quote.