At Wolf Paving, we love asphalt paving. But during this time of the year, we love basketball! It only made sense to connect the two for this year's Wolf Paving Asphalt Madness!
Take a look at the facts and information on the best offense and the best defense for your asphalt pavement. Download a free PDF.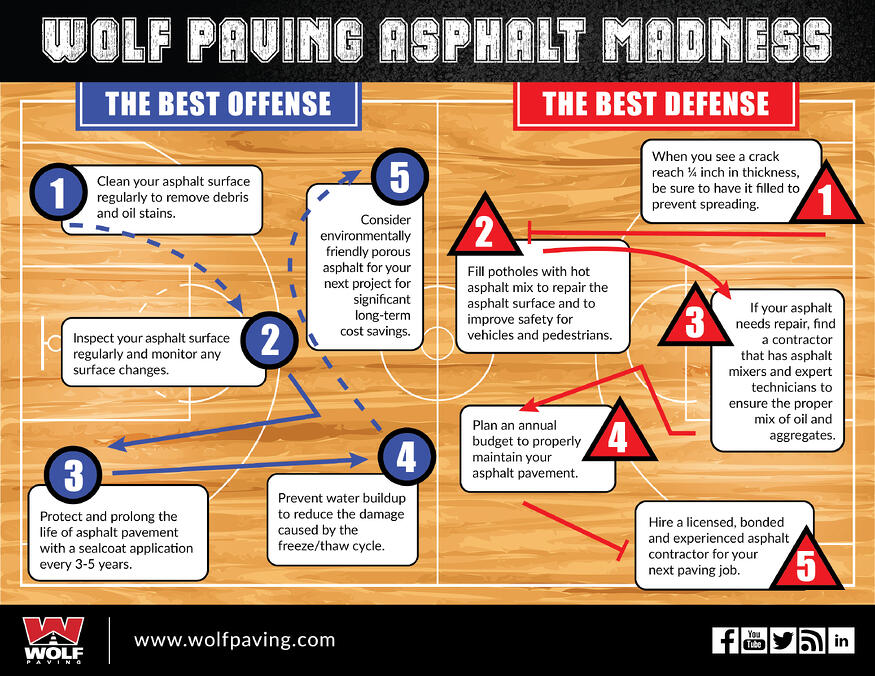 Now For the Instant Replay
For the Best Offense:
For the Best Defense:
With more than 75 years of asphalt paving experience, from highways to driveways, we are your local source for all of your asphalt paving needs.
For more information on Wolf Paving or to request a free quote for your next paving project contact one of our two offices. If you live or work in the Milwaukee area, call us at 262-965-2121. For the Madison area, call us at 608-249-7931.