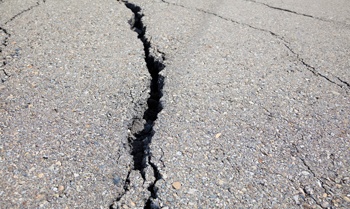 Asphalt pavement can provide many years of service and durability if it is properly maintained. As the weather warms and the snow begins to melt, it is a good idea to walk the surface of your asphalt pavement to examine any changes or problems areas.
Extend the Life of Your Asphalt Pavement With Simple Maintenance Tips
The truth is, to extend the life of your asphalt driveway or asphalt parking lot, the pavement will need maintenance throughout its lifetime. Here are a few recommendations:
Please download our FREE checklist to help you recognize areas of your asphalt pavement that may need spring maintenance to reduce your potential costs and liabilities.
Taking the time to identify potential problems and repairing asphalt driveways
or parking lots regularly, will help you reduce long term costs.
FREE Offer: Download your Free Spring Preparation and Maintenance Checklist now.
Asphalt Pavement Repair and Installation Case Studies
Take a look at some of our projects that highlight our experience in the paving industry:
Contact Wolf Paving to learn more about asphalt paving or to have your parking lot, road or driveway paved. With more than 75 years of asphalt paving experience, from highways to driveways, we are your local source for all of your asphalt paving needs.
Wolf Paving offers professional paving services from Milwaukee to Madison, and everywhere in between, including all areas around: Sun Prairie, Oconomowoc and Waukesha.
It's never too early or too late to request a free paving estimate. Call Wolf Paving today. For the Milwaukee area, call us at 262-965-2121. For the Madison area, call us at 608-249-7931.