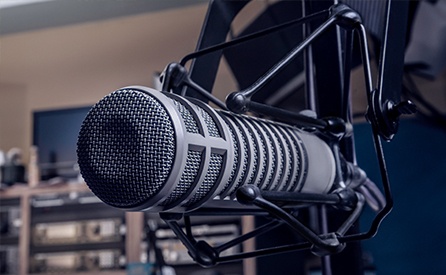 Our team at Wolf Paving was invited back in the Mr. Fix-It studios to answer listeners' questions related to asphalt repair, repaving and driveway construction. This program gives weekly advice on home improvements, repairs and do-it-yourself projects.

This episode covered several topics, with a large focus on driveways and parking lots in the last half hour.

In the beginning of the interview, we talk about the unique history of Wolf Paving and what it was like growing up as part of the third generation to run this business. From there we go on to talk about the importance of a foundation due to the flexible nature of asphalt.

In this segment we cover various topics, including:


The difference between the thicknesses in gravel bases
How older driveways should be sealcoated
How to remedy crumbling edges on driveways
How often to seal asphalt driveways
The difference of spray vs. roll-on sealer
How the seasons affect the paving process
How to remove oil spills on newly sealcoated driveway
And more!
CLICK HERE: Request A Free Estimate Now for Your Next Paving Project
Interested in more more Wolf interviews with Mr. Fit-It?
With 75 years of asphalt paving experience, from highways to driveways, we are your local source for all of your asphalt paving needs.
For more information on Wolf Paving visit our Why Wolf? page to see what we can offer you.