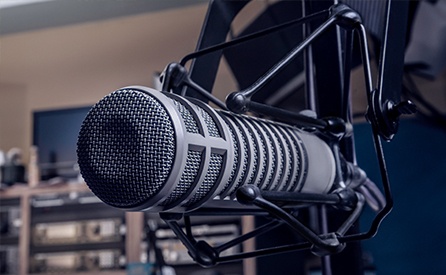 The asphalt pavement contractors near you at Wolf Paving were featured on WTMJ's "Mr. Fit-It" radio show for a one-hour interview with Milwaukee's own Tom Feiza.
The program offers weekly advice on do-it-yourself projects, home improvements and general home repairs.
The focus of this recent program included 3 questions from radio host Tom Feiza:
What causes asphalt pavement to sink down right before a concrete garage slab?
How do you fix a soil-sinking problem?
What is infrared asphalt repair?
Interested to hear the answers to these questions? Listen in to the radio interview segment now by clicking below.
Stay tuned to our blog! We will be publishing the additional segments in the coming months featuring call-in questions from listeners and expert answers from Wolf Paving asphalt paving professionals.
Past Interview Segments:
Interested in more more Wolf interviews with Mr. Fit-It?
If you'd like more information about Wolf Paving and our team of asphalt paving contractors visit our website. Or click below to request a free estimate now so we can understand the size and scope of your project needs.
With 75 years of asphalt paving experience, from highways to driveways, we are your local source for all of your asphalt paving needs.
For more information on Wolf Paving or to request a free estimate for your next paving project contact one of our two offices. If you live or work in the Milwaukee area, call us at 262-965-2121. For the Madison area, call us at 608-249-7931.