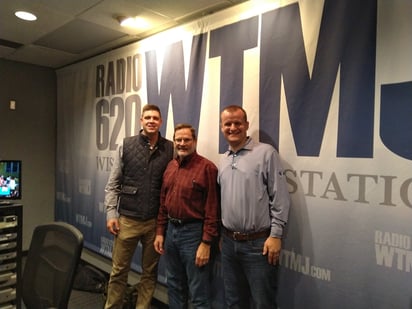 Our team at Wolf Paving was invited back in the Mr. Fix-It studios to answer listeners' questions related to asphalt and concrete repair, repaving and driveway construction. This program gives weekly advice on home improvements, repairs and do-it-yourself projects.
Jacob Mrugacz, President of Wolf Paving, and Matt Horness, an Estimator and Salesman at Wolf Paving, answered questions about asphalt and concrete care. You can listen to or read the interview below.
1.
Call from Madison, WI

"Question about porous asphalt: Is there upkeep and cleaning that would put a bigger price tag on porous in the long run compared to conventional asphalt?"

There is a little bit of a price increase. Porous asphalt is designed by an engineer, who has to determine how your soil samples are, what type of stone is going to be needed for that water to drain properly. It's not your conventional asphalt where you just put down anywhere between 8 and 12 inches of your base whether it be crushed concrete or your limestone.

This is going to be engineered to say "Hey, we're going to go 2 feet down with either clean stone and different aggregates and so on." If a municipality or engineer is saying "Hey, we have to go with this type of material" there are some guidelines you do have to follow.

The biggest thing about porous asphalt is that it's got bigger voids, or holes, in it to allow the water to drain through. Maintenance really depends on the traffic pattern and the weight and structure you're putting on to it. The design is the biggest cost factor up front, then comes the maintenance and upkeep but that goes with any kind of pavement you'd get installed.
2.
Call from Brookfield, WI

"Is concrete stamping better for a patio than using pavers? What would you recommend with Wisconsin weather in mind?"

Whether you go with concrete stamping or with pavers, it all comes down to the installation itself. It all comes down to the base and how it's prepped. Due to Mother Nature here in Wisconsin, you are gonna get the freeze and thaw cycles which will cause movement. It's more of a preference, I will say going with a four-inch thick stamped concrete on top of an adequate base will hold up a little better.
3.
Call from Powers Lake, WI

"What's an average cost for an apron to the road?"

It all depends on prep work and what type of materials you're working with. How wet is the soil? Do we have to move or add stone? There are a million different factor that go into finding out the cost.
4.
Call from West Bend, WI

"Can I add a two-inch topper to my existing asphalt driveway or does it all need to be taken out?"

We'd need to get our eyes on it to be able to answer that question properly. If you have cracking or settling in your driveway, it might just come back over the new pavement if the problem lies in your base. It would be more of a temporary fix rather than a long-term solution.
5.
Call from Plymouth, WI

"What's the life expectancy for an asphalt driveway?"

It all comes down to the base. An asphalt driveway with a good compact base should last anywhere from 20 to 30 years. Maintenance is a key element to long-life as well. You're going to want to get your driveway sealcoated every 5 or 6 years, and when cracks appear get them filled right away.
6.
Call from Sheboygan, WI

"Is there an advantage to using rebar and fiberglass in a concrete driveway?"

The fiberglass itself is going to strengthen concrete. If you're doing a four-inch pour the rebar is going to be a bit of overkill, I wouldn't recommend the rebar just stick with the fiberglass.
7.
Call from Belgium, WI

"Our sealcoating is pulling up in sheets, it didn't adhere to the pavement. How should we go about fixing that?"

It's hard to say without getting a look at it. It sounds like it was a sealcoating that wasn't mixed or designed properly from a chemistry standpoint.

Another element to consider is the preparation of the driveway. If it's not swept and cleaned before the sealcoat goes on the parts that are clean will stick and the parts that are dirty will peel off. As for repair, we'd need to come out and take a look at it to get you an accurate answer.
8.
Call from Fort Atkinson, WI

"What's the price comparison from concrete and blacktop per square foot?"

For projects on the smaller side sometimes concrete can actually be less expensive than asphalt, and for bigger projects often times asphalt is the better deal. The other major price factor is the quality of the base under the project surface.
9.
Call from Oconomowoc, WI

"I've got one-inch wide cracks in my driveway what's the best way to fix that?"

The best way would be to saw cut them out, then pop them out and just put new asphalt in there. Another option would be to use a mastic, which is a crack filler with oils and larger stone, to fill it in. Normal crack fillers are likely to just sink in and not hold up.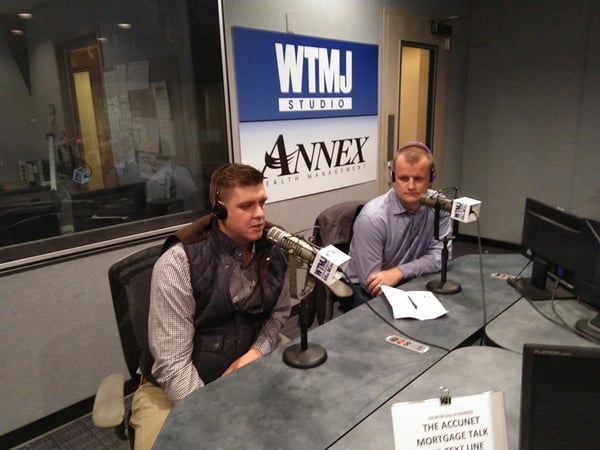 Interested in more Wolf interviews with Mr. Fix-It?
With more than 75 years of asphalt paving experience, from highways to driveways, we are your local source for all of your asphalt and concrete paving needs. It's never too early or too late to request a free paving estimate. For the Milwaukee area, call us at 262-965-2121. For the Madison area, call us at 608-249-7931.
For more information on Wolf Paving visit our Why Wolf? page to see what we can offer you.